Dashboard Reference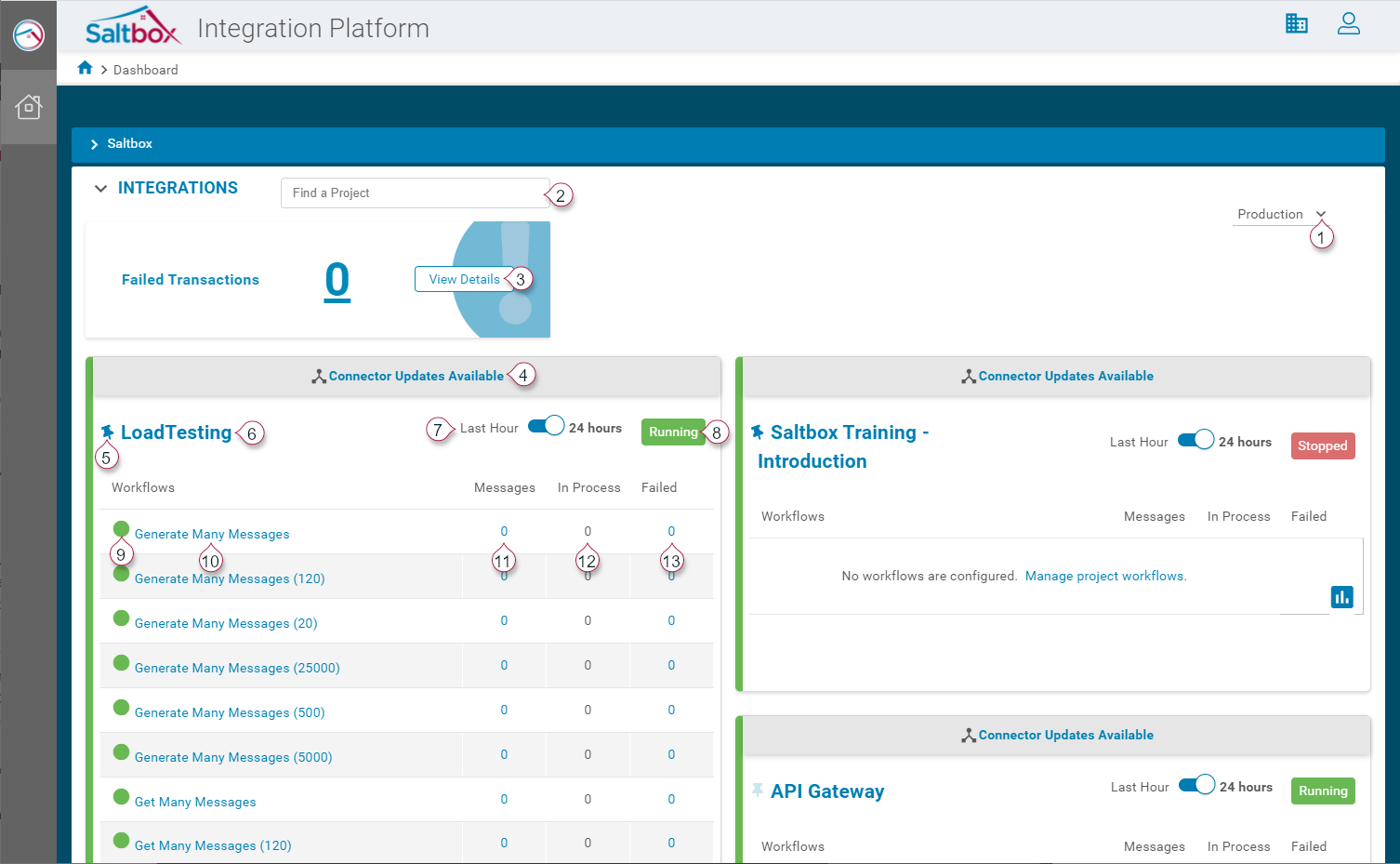 Environment Selector - Projects are grouped together in an environment. Basic and Professional subscriptions include the environments Production and Development. Enterprise subscriptions include two additional environments UAT and Staging.
Find a Project Filter - This quick filter let's users find a project by name.
Failed Transaction Count - This widget links to recently failed messages, allowing an admin to respond to failures as they arise.
Project Alerts - Project connectors and templates are updated regularly. When an update is available for a project, that update is flagged here.
Project Pin - Pin a project to make it appear before other projects, making favorites easier to find.
Project Name - Open a project using this link.
Time Frame Filter - Select "Last Hour" or "Last 24 Hours" to view messages within that time frame.
Engine Status - The engine is responsible for executing workflows. "Running" engine indicates that workflows will run on scheduled, while "Stopped" indicates that no workflows or messages will be processed.
Workflow State - Active (green) workflows will be executed as scheduled, while Inactive (grey) workflows will not be executed.
Workflow Name - This links directly to the workflow.
Messages - A count of all workflow messages, both processed and enqueued. This number links to the workflow's messages page.
In Process - A count of messages actively being processed by the workflow.
Failed - A count of failed messages. This number links to the workflow's messages page.
For a detailed walkthrough of using Dashboard features, see the help article: Dashboard Feature Highlight.