SAP Business One Hana (Service Layer) Connector updated
Version 1.25.0
SAP Business One Hana (Service Layer) Connector version 1.25.0 adds support for selecting B1ObjectType dynamically in a workflow.
New Features
When configuring an object-based action (ex: Get a B1 Object), select the option "DynamicallySpecified" and set the sub-option "Override B1 Object Type" with a variable. This may be used to choose a different object type, as indicated by that variable.
This can be used on document objects to apply the same map to multiple document types, if required by the workflow.
Updates
none
Bug Fixes
none
Requirements
As of version 1.21.0, Application server version 2.8 or later is required. To verify, go to System Information > Status Check and verify the Application server version. Shown below, the Application server is a higher/newer version and so can be used with this version of the SAP Business One Hana (Service Layer) Connector.
If your engine is on an older version, contact your implementation consultant for next steps.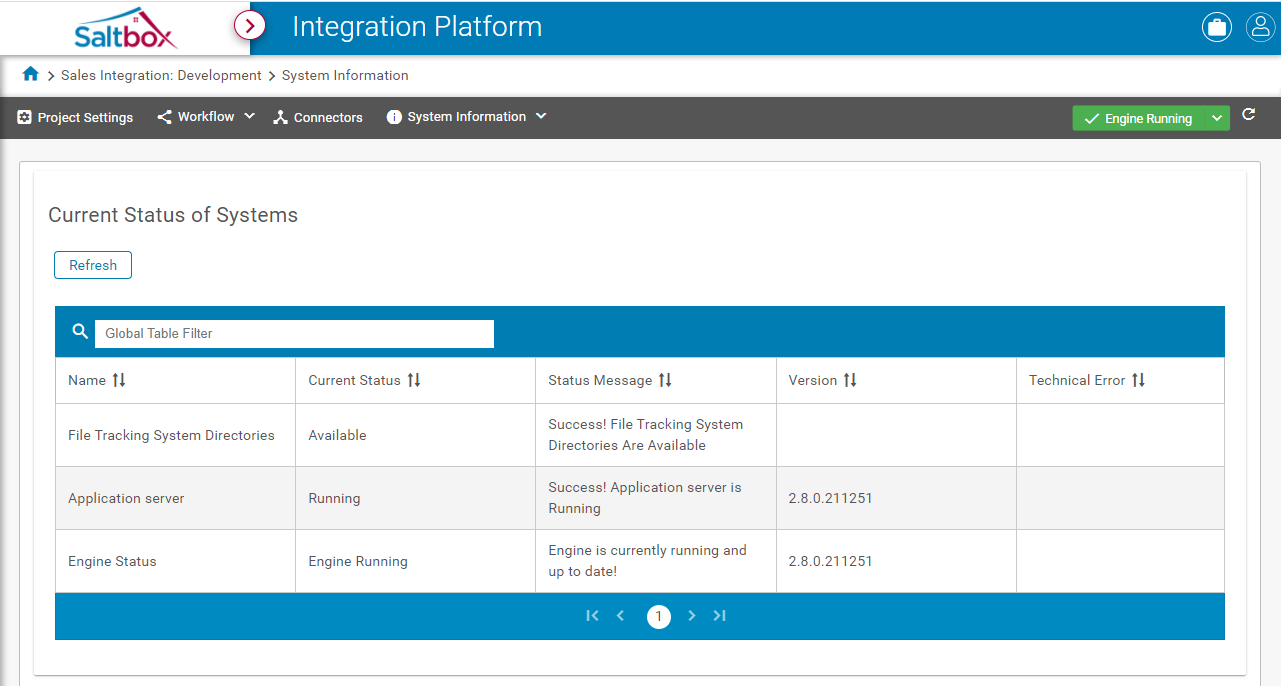 References
For more Connector details, see: SAP Business One Hana (Service Layer) Connector Details