SAP Business One Hana (Service Layer) Connector updated
Version 1.22.5
SAP Business One Hana (Service Layer) Connector version 1.22.5 fixes an error in the raw message source "hexadecimal value 0x1E, is an invalid character."
New Features
none
Updates
Added details to the log to support troubleshooting connectivity issues.
Bug Fixes
Fixed: Raw message error "hexadecimal value 0x1E, is an invalid character" occurs when certain characters are included in object data (49044 49940).
Requirements
As of version 1.21.0, Application server version 2.8 or later is required. To verify, go to System Information > Status Check and verify the Application server version. Shown below, the Application server is a higher/newer version and so can be used with this version of the SAP Business One Hana (Service Layer) Connector.
If your engine is on an older version, contact your implementation consultant for next steps.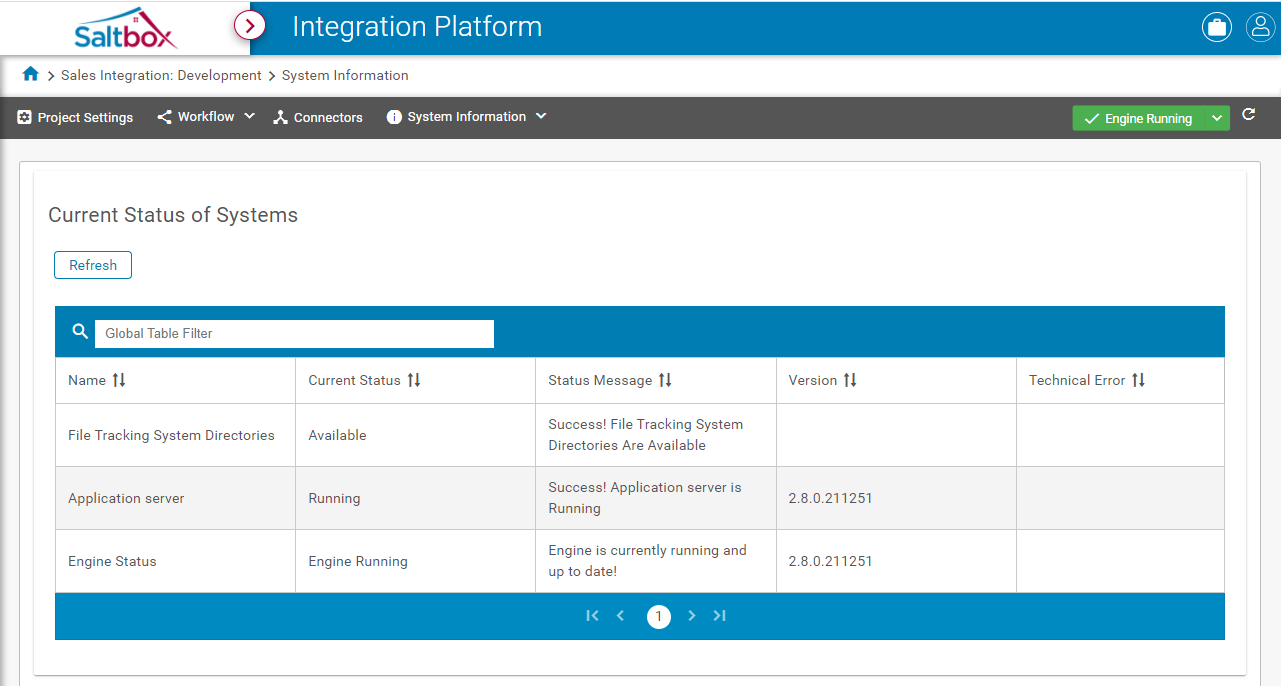 References
For more Connector details, see: SAP Business One Hana (Service Layer) Connector Details