SAP Business One Hana (Service Layer) Connector updated
Version 1.21.0
SAP Business One Hana (Service Layer) Connector version 1.21.0 adds a new action to support robust workflow messages, improvements to caching, and updates to message sources and options.
New Features
New action:
Fetch triggered object data for Workflow Messages v3 (or: Fetch object data for a triggered transaction record depending on your version) - Use the triggered message ('Current' message) to define the object and its ID. Fetch the indicated object data as this action's output. This action requires minimal configuration and assumes that the trigger message source used is Get Transaction Records (formerly named WorkflowMessage Data).
Updates
Updated workflow trigger message source:
Get Transaction Records - formerly named WorkflowMessage Data, this message source fetches a transaction record from SAP Business One based on the filtered properties. For example, "all unprocessed orders since the last workflow execution"
Bug Fixes
Bug Fix: Workflow trigger delay not working (42225). The source settings DateCreated earlier than current time by (minutes) or Created before (in minutes) were not working as expected.
Requirements
As of version 1.21.0, Application server version 2.8 or later is required. To verify, go to System Information > Status Check and verify the Application server version. Shown below, the Application server is a higher/newer version and so can be used with this version of the SAP Business One Hana (Service Layer) Connector.
If your engine is on an older version, contact your implementation consultant for next steps.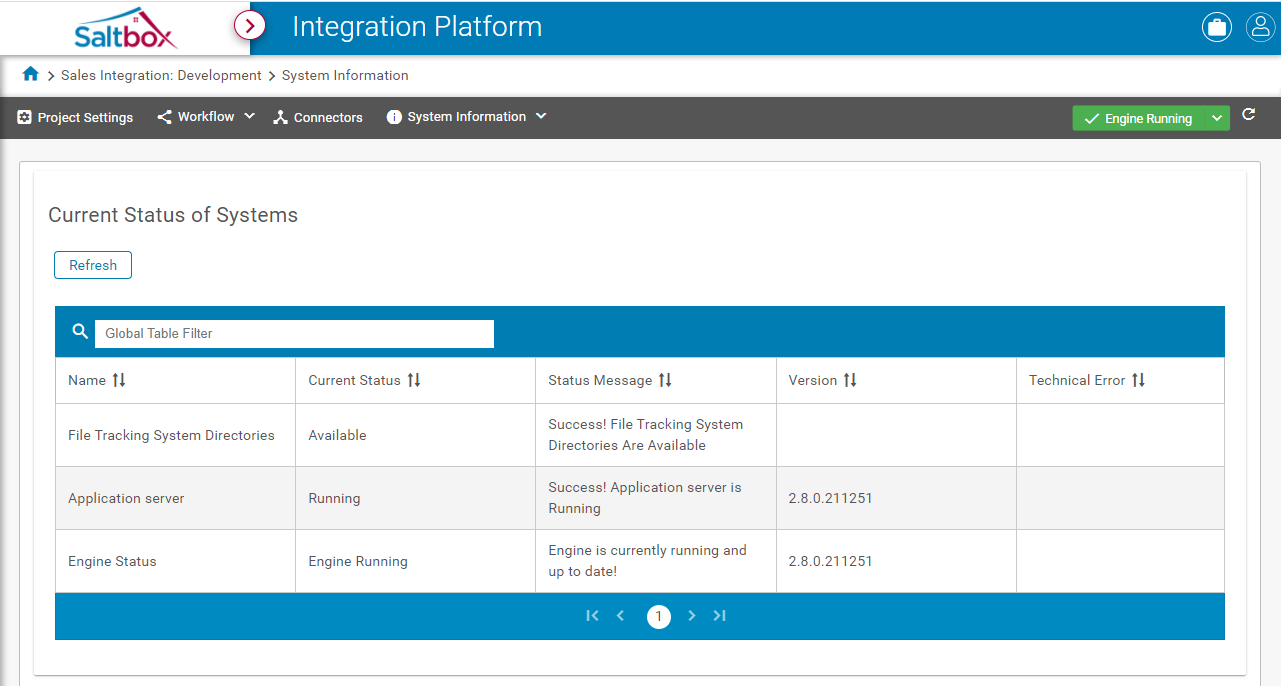 References
For more Connector details, see: SAP Business One Hana (Service Layer) Connector Details